"Most Quarrels Amplify a Misunderstanding."(via... →
This quote comes from French author Andre Gide and serves as a reminder that getting angry and inciting an argument can often be the worst way to resolve a problem. It's often tempting to resort to anger, and we often feel like venting will make things better, but it won't. Venting frustrations generally makes your anger worse, so bringing that anger into a conflict isn't going...
Put down your mask →
Don't be afraid to be real, to be raw. We're all human. We don't have it together, regardless how hard we try to give off the impression that we do. Dare to stare at doubt, fear, failure and risk and say - you have no power over me. Then have the faith to carry on. Here's a great example: pieratt: I am the CEO of Svpply, Inc., a social shopping S-Corp operating out of...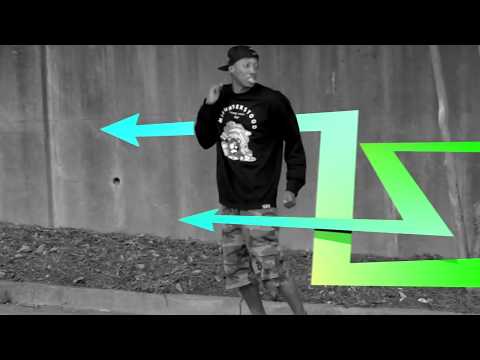 ManUp fellas! →
Let's change the way we do manhood. It's a revolution that occurs inside.
The more you make less of you, the more He makes...
Since July 2010, God's been showing me that if I want to truly represent Him, through a display of love, or joy, or any other characteristic, it has to first be something He has placed in me. You see, I tend to think I can do it on my own. Sure, I depend on God when I NEED Him, but do I behave as though everything I say and do comes from Him? Now that's tough! But that's also the...
Watch
You wanna know why I love Hip-Hop so much? Because the redemption of Christ is so evident through this music and culture. It's not about swag, how gansta you are, or how hard you're stuntin' – it's about Christ. And He is taking over the Hood. Where some might see poverty and death, I see the future glory of Christ. This is why I have fallen in love with the ghetto. I put on for my city.
I'm the pad, God's the pen, these are the words
Written 4/9/11: I want something this world can't give me. I see fleeting flashes of masterpieces, but none sustaining. His future glory is temporarily replaced by my stumbling act of servitude, something I pray isn't alway misconstrued. I so desperately want to be the man of God I know He has made me capable of, but every presented opportunity dashes away into the familiar face...
1 tag
You wanna know Him? You gotta DIG IN! Lyrics here....
A Reason 4 Every Season
I am in a season of loneliness, wanting to focus on myself - wallowing in self-pity. But when I am confronted with Mark 10:45 "For even the Son of Man did not come to be served, but to serve, and to give his life as a ransom for many," my heart breaks. Completely and utterly humbled, I ask God to reveal the purpose of this season He has me in. His response is two fold: He is...
Watch
Working on my next post. In the mean time, enjoy this video. God is beastin' it in the city! Much more to come concerning that. This isn't your typical rap, it's that Blood-spilla rap!
The most difficult, yet necessary experience
1 Peter 5: 6-11 "Humble yourselves, therefore, under the mighty hand of God so that at the proper time he may exalt you, casting all your anxieties on him, because he cares for you. Be sober-minded; be watchful. Your adversary the devil prowls around like a roaring lion, seeking someone to devour. Resist him, firm in your faith, knowing that the same kinds of suffering are being experienced by...